Embrace The Power of Fitness as We Age
Age is just a number, and when it comes to fitness, your 40s can be the perfect time to take charge of your health and well-being.

Whether you're a fitness enthusiast or just starting your journey, this decade offers incredible opportunities for growth, strength, and overall vitality.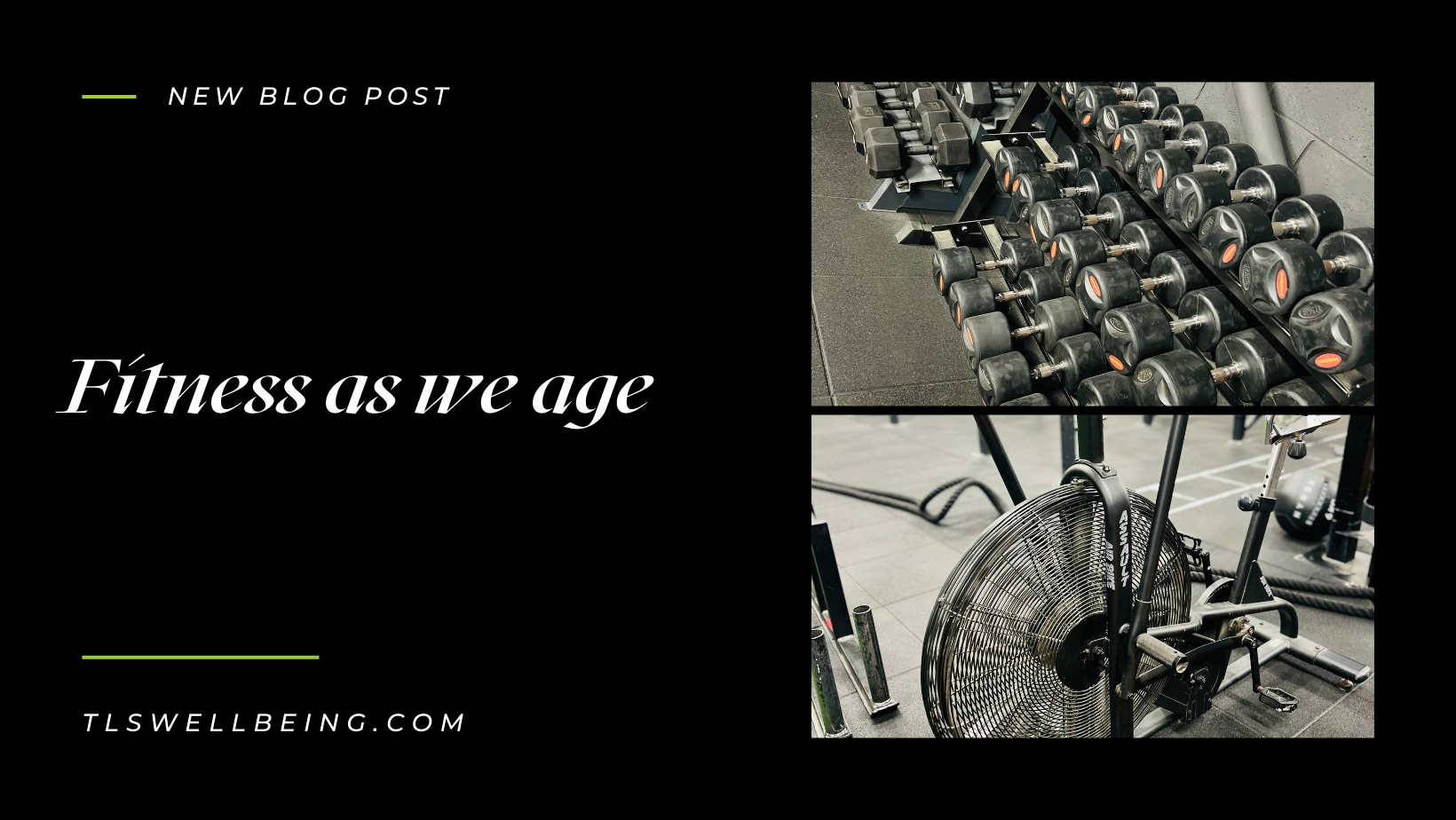 Prioritise Your Health: In your 40s & 50s, it's crucial to make your well-being a top priority.
Regular exercise not only boosts your energy levels but also helps maintain a healthy weight, reduces the risk of chronic diseases, and enhances mental clarity. Your body will thank you!

Find Your Passion: Discovering activities you love is essential for staying committed to your fitness journey. Whether it's running, yoga, weightlifting there's something out there for everyone.
Experiment, try new things, and let your passion be the driving force behind your fitness goals.

Mix It Up: Variety is key to preventing workout plateaus and keeping things exciting. Incorporate a mix of cardio, strength training, and flexibility exercises into your routine. Not only will this challenge your body, but it will also help maintain a well-rounded fitness level.

Listen to Your Body: As we age, it becomes even more crucial to listen to our bodies and give them the care they deserve. Pay attention to any aches or pains and don't push yourself beyond your limits. Rest and recovery are just as important as the workouts themselves.

Stay Consistent: Consistency is the key to long-term success. Set realistic goals, create a schedule that works for you, and stick to it! Remember, progress takes time, and every small step counts. Celebrate your achievements along the way and stay committed to your fitness journey.

Surround Yourself with Support: Building a community of like-minded individuals who share your fitness goals can make a world of difference. Join fitness classes, connect with workout buddies, or find online communities that inspire and motivate you. Together, you can push each other towards greatness!

Let's show the world that age is just a number, and we can thrive, be strong, and achieve incredible things in our 40s, 50s and beyond.
Share your fitness stories and inspire others to join the movement!
---